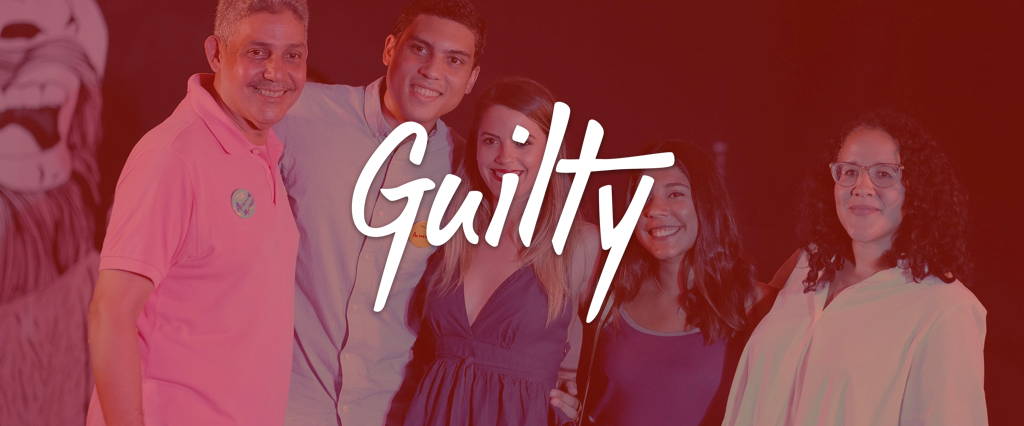 Customer Experience Specialist 
Guilty is looking for a full-time Customer Experience Specialist. If you're interested in joining our kick-ass team and feel you meet the positions requirements:
Complete this form 
Send an email with your resume to hi@lookguilty.com
About Guilty
Guilty is Puerto Rico's first clothing rental subscription service. Our goal is to deliver a service that allows women to experience fashion and live it- without the need to purchase it.
Guilty subscribers create virtual closets with items they love from our catalog. They're delivered to their doors and can be used for any occasion. When they're ready for more items, they create a new order and return their used items. Dry-cleaning, deliveries, and insurance are all included in the subscription fee.
We're on a mission to disrupt the fashion industry in Puerto Rico and beyond. As such, we need passionate people that believe in our vision and are obsessed with providing our customers with an experience that excites them every time they interact with us and makes them feel amazing when they wear our products.
About the Position
As a Customer Experience Specialist, you'll be responsible for guiding our customers through the journey: from answering questions, to providing styling and fit tips, to dealing with any troubleshooting help they might need.
The ideal candidate will be:
Empathetic: You'll need to be able to put yourself in the position of our customers. Feel their pain and their joy and then channel these feelings to come up with the best solutions.
An A+ Communicator: Not everything is what you say, it's also how you say it. You'll need to express ideas clearly and directly, but in a caring, enthusiastic and fun way that communicates our company's personality.
A Problem Solver: Be quick to react to any situation as we move at a startup pace. Analytical, decisive, and efficient in your decision making.
A Team Player: We're a small crew haciendo mucho con poco. A collaborative culture is what keeps us growing
Main Responsibilities
Develop positive relationships with our customers through our service channels (phone, email, chat)
Effectively communicate to customers Guilty's mission, values, and the benefits of our service
Answer incoming questions about our service
Go above and beyond to patiently and effectively resolve customer issues
Proactively reach out to subscribers to measure satisfaction and stay ahead of any possible issues
Maintain knowledge of our inventory and be able to provide appropriate style and fit recommendations
Coordinate with Fulfillment Team to handle changes in orders and/or deliveries
Provide customer feedback to the rest of the team in a way that helps us continuously improve the customer experience
Qualifications & Personal Attributes
Experience in Customer Service PREFERRED
You care for fashion and for keeping up with trends
EXCELLENT people/communication skills
Infectious/fun personality and attitude
Not afraid to get your hands dirty
Able to work on weekdays, nights, and/or weekends as needed
Self-starter with a strong attention to detail